EdgeShield Drip Edge System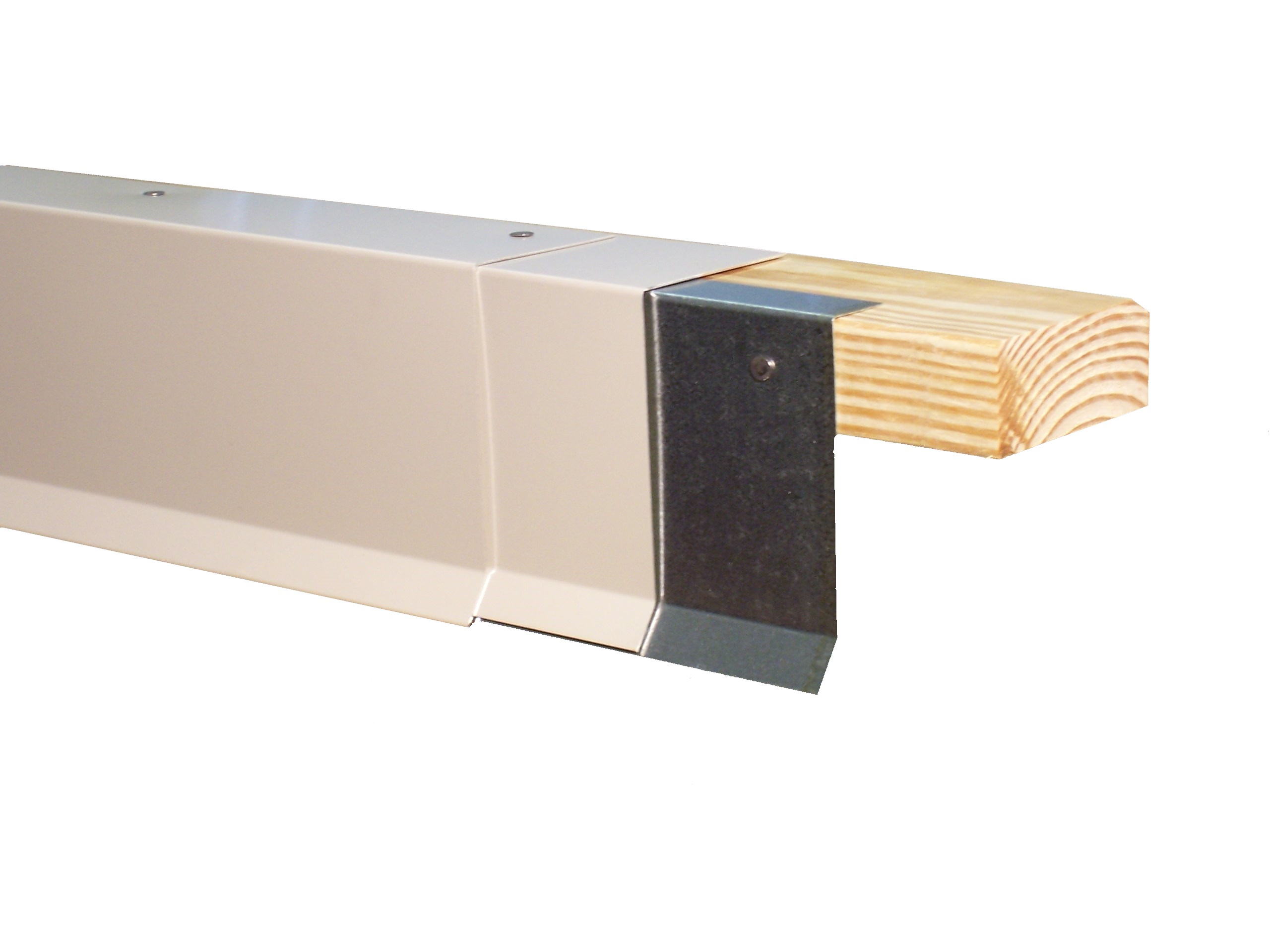 Metal Panel Systems' EdgeShield Drip Edge System is designed to effectively terminate self-adhered or mechanically fastened membrane roofing systems and can be used above gutters as well. This system is compatible with many different ta variety of roof membranes including TPO, EPDM, BUR, and Modified Bitumen.  The EdgeShield Drip Edge System has been tested to meet ANSI/SPRI ES-1 requirements for wind uplift and is compliant with the International Building Code.  Click here for more information about ANSI/SPRI ES-1. 
The EdgeShield Drip Edge System is easy to install for contractors and meets design criteria for specifiers.  This two piece drip edge system consists of a continuous 20 gauge cleat that is anchored to a wood nailer with a ring shanked nail.  A section of prefinished metal with an outward projecting lower edge (to divert water from other building components) completes this system.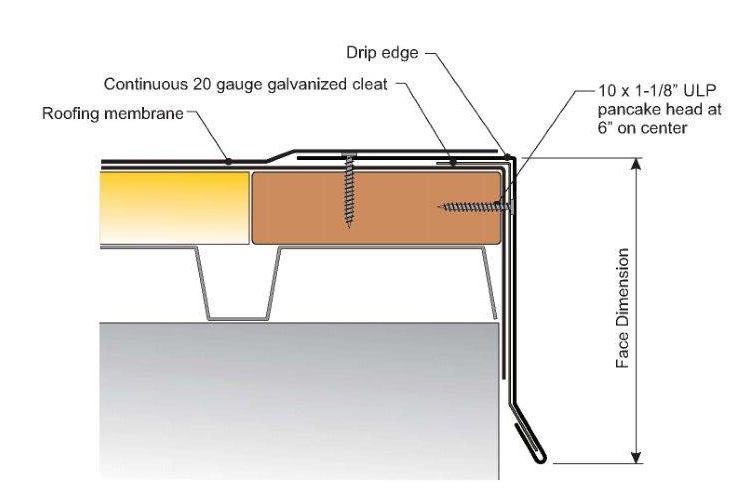 Applicable with most roofing systems
Installation with continuous 20 gauge galvanized cleat which is designed to be thicker than the finished metal
Pre-punched holes to ensure proper fastener placement
Meets ANSI/APRI ES-1 standard
International Building Code compliant
Concealed splice plates are also available
Flange dimension is custom fabricated by Metal Panel Systems to suit roofing system requirements
Standard finish is PVDF fluoropolymer coating in 30 standard colors
System includes a 35 year finish warranty
The material thickness options include the following:
24 gauge (0.63 mm) galvalume
22 gauge (0.76 mm) galvalume
24 gauge (0.063 mm) stainless steel
.032" (0.8 mm) aluminum
.040" (1.0 mm) aluminum
.050" (1.2 mm) aluminum
.063" (1.5 mm) aluminum
FINISH OPTIONS include:
Standard Kynar 500 colors (see color chart for availability)
Custom Kynar colors
Galvanized steel or "paint grip"
Mill finish aluminum
Anodized aluminum
2B mill finish stainless steel
Get Started With Metal Panel Systems