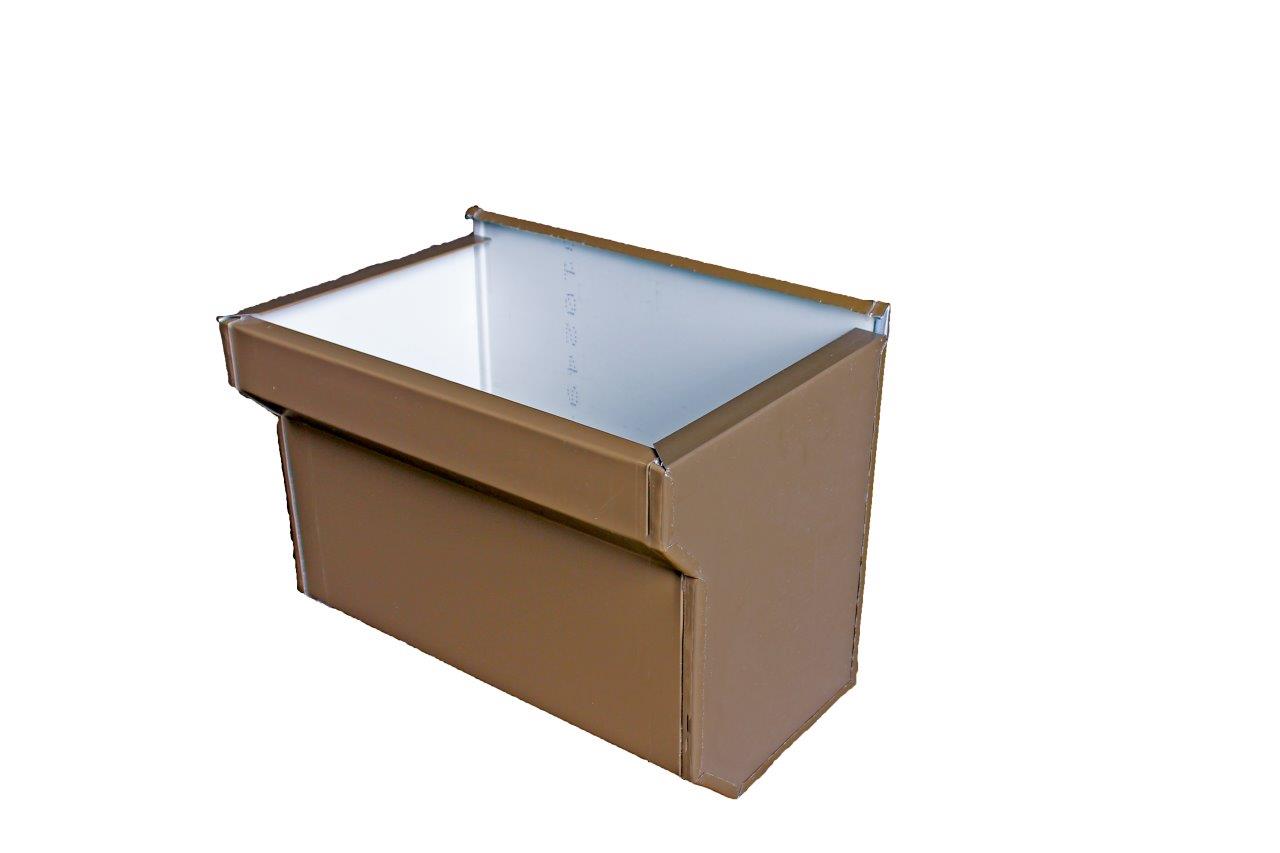 Collector Boxes
Collector boxes can be used in a roof drainage system where the building incorporates parapet walls and no internal drains.  A properly designed collector box and scupper can efficiently move water from the roof adding piece of mind to tenants and building owners.  Metal Panel Systems fabricates collector boxes from a line of standard sizes and gauges; however custom options are also available.
Collector boxes are manufactured with Pittsburgh seams when using 24-gauge steel.  Pittsburgh seams allow for a clean look with no exposed fasteners while providing added leak protection and structural durability.
Other material and gauges are available using riveted seams.   They include .040 Aluminum, .032 Aluminum and 16OZ Copper
Standard sizes include 12×12 (CB1212), 12×16 (CB1216), 12×24 (CB1224).
All Collector Boxes can be manufactured with pre-installed outlet tubes for a small fee.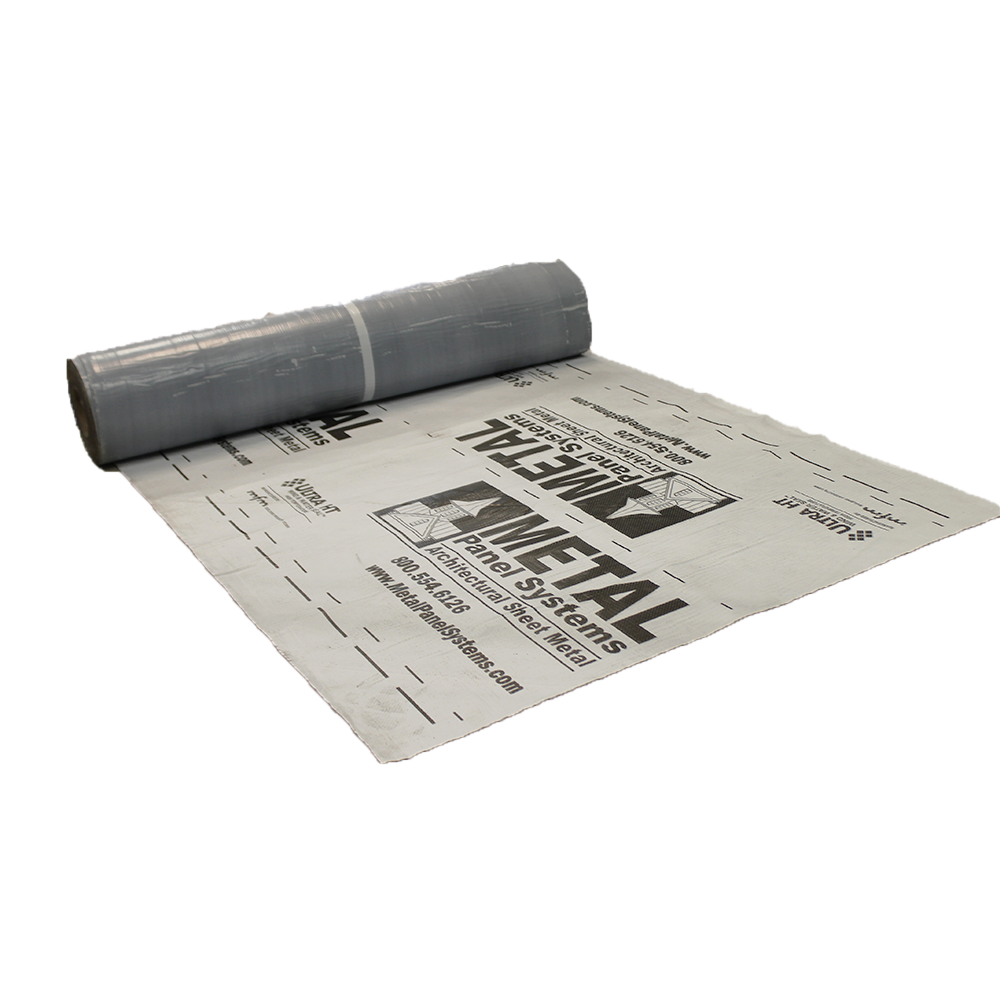 MPS Ultra HT
Metal Panel Systems is proud to announce the addition of our Ultra HT Underlayment to our product line.  Sold in 36" wide 200sf Rolls (boxed for easy storage and staging), Ultra HT is the perfect underlayment for your metal roofing project.  It is a 45mil Self Adhering waterproofing underlayment composed of a white, slip resistant cross-laminated polymer film, which is laminated to a high temperature rubberized asphalt adhesive.  A split release liner protects the adhesive and is removed as the underlayment is installed.  In addition to Metal Roofing, Ultra HT can be used under shingle, tile and shake roofs.   Rated to 250 degrees, Ultra HT will not melt even on the hottest days.
Metal Panel Systems Ultra HT is required under any Metal Panel Systems warranted project; warranties currently available on commercial projects only.  See Technical Data Sheet for additional information.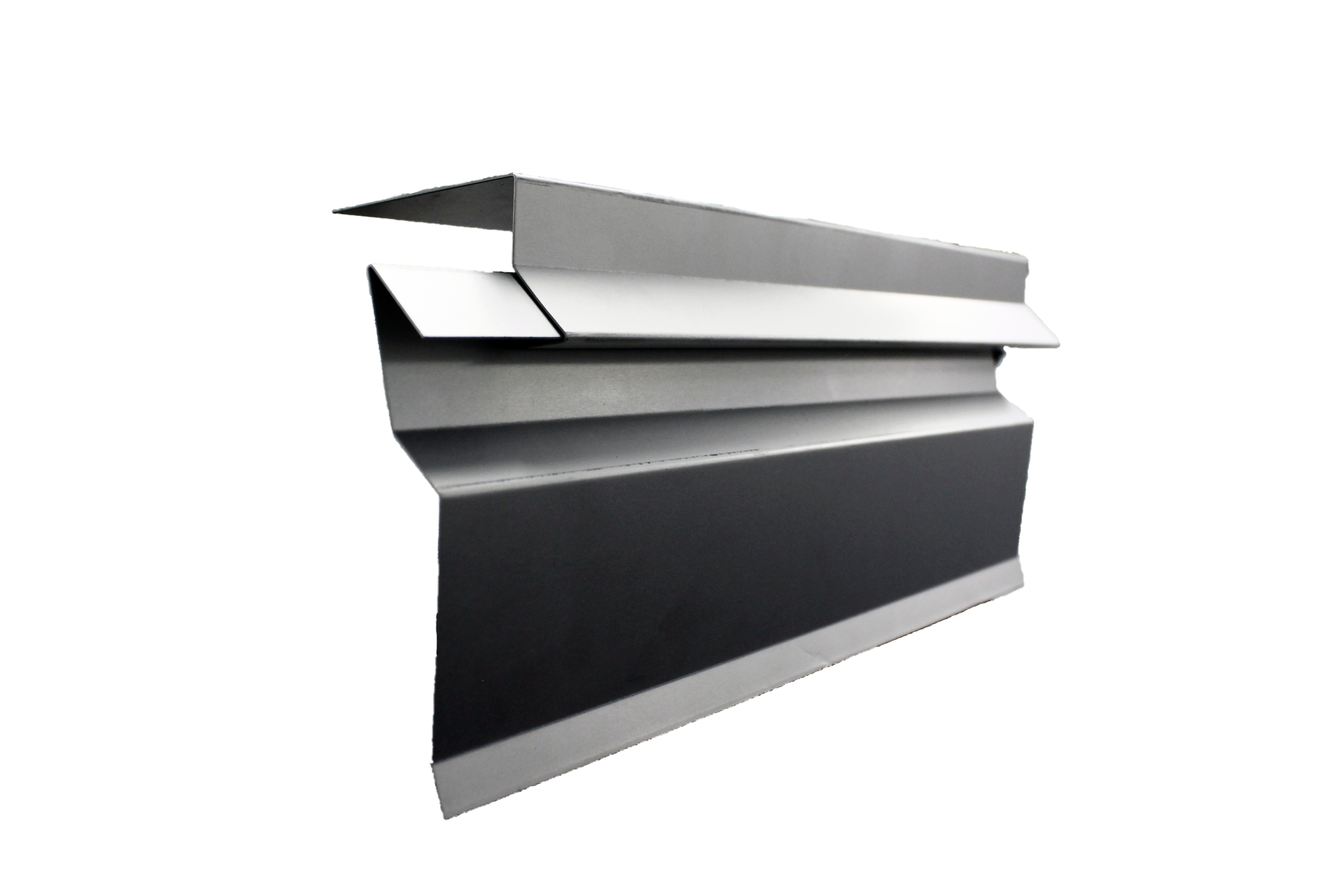 2PC Snap Reglet Counter Flashing
The Metal Panel Systems EdgeShield 2-Piece Counter Flashing is designed to be installed on non-porous walls such as painted wood, brick, block or concrete. It is applicable to most roofing systems; both high and low slope and is available in 3 profiles; Thru-Wall, Reglet and Surface Mount. Fabricated from Kynar Finish Steel, Stainless Steel, or Copper, the EdgeShield Counter flashing will function as well as it looks.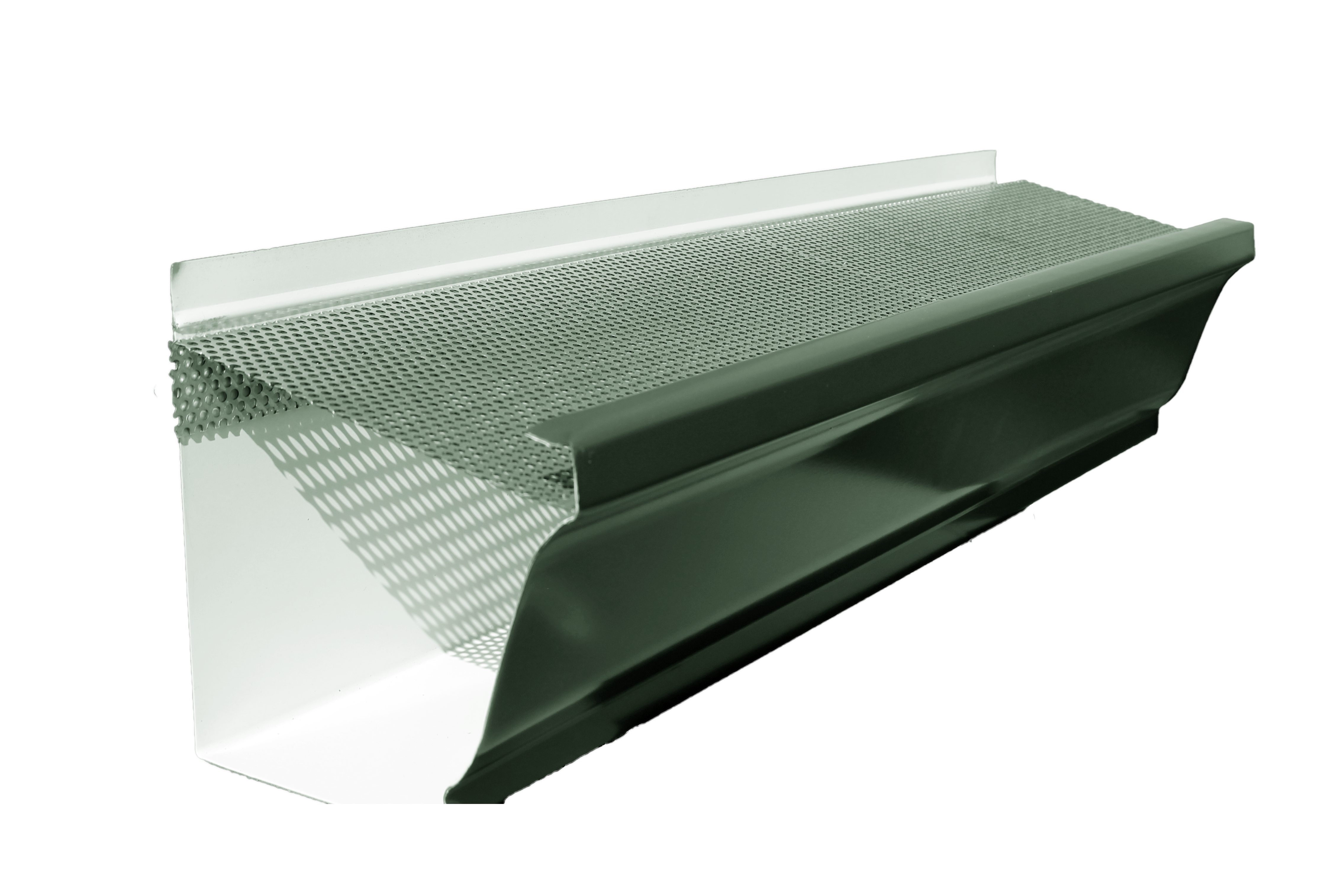 EdgeShield Gutter Guard
The Metal Panel Systems EdgeShield Gutter Guard system helps prevent the clogging of gutters and downspouts. Being easily installed on top of the gutter hangers, It blends well with the roof line for less visibility and helps keep leaves, pine needles, and other debris from entering the gutter, which can cause costly repair bills. Designed to fit the Metal Panel System Mig6 and Mig7 gutter systems, the 20GA Perforated Galvanized Steel EdgeShield GutterGuard will ensure peace of mind your newly installed gutters are clean and flowing. Click below for a detail of the installed product.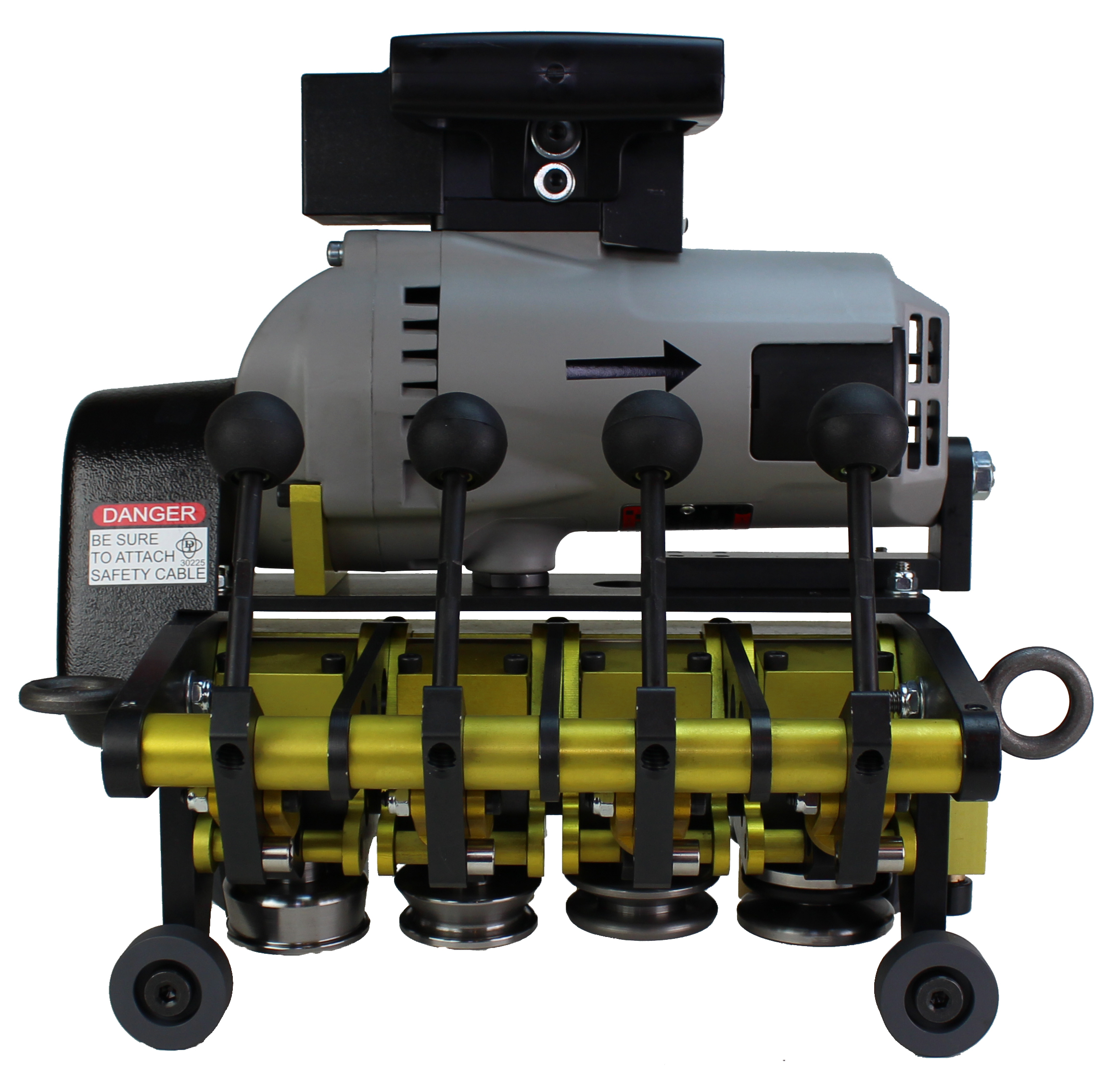 Seamers
For MPS products that require mechanical seaming, D.I. Roof Seamers is the approved supplier for your needs. Mechanical seamers, hand crimpers and other related tools are available to rent.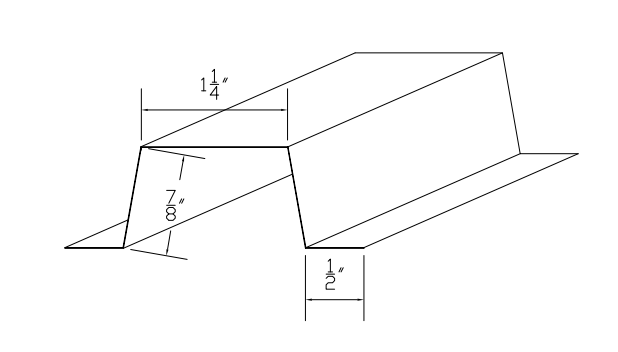 7/8" Hat Channel
Manufactured in 10' lengths from 24-GA Prepainted Steel, Hat Channel can be used for furring strips when installing soffit and wall panels.  Fasten with self drilling low profile screws to existing framing.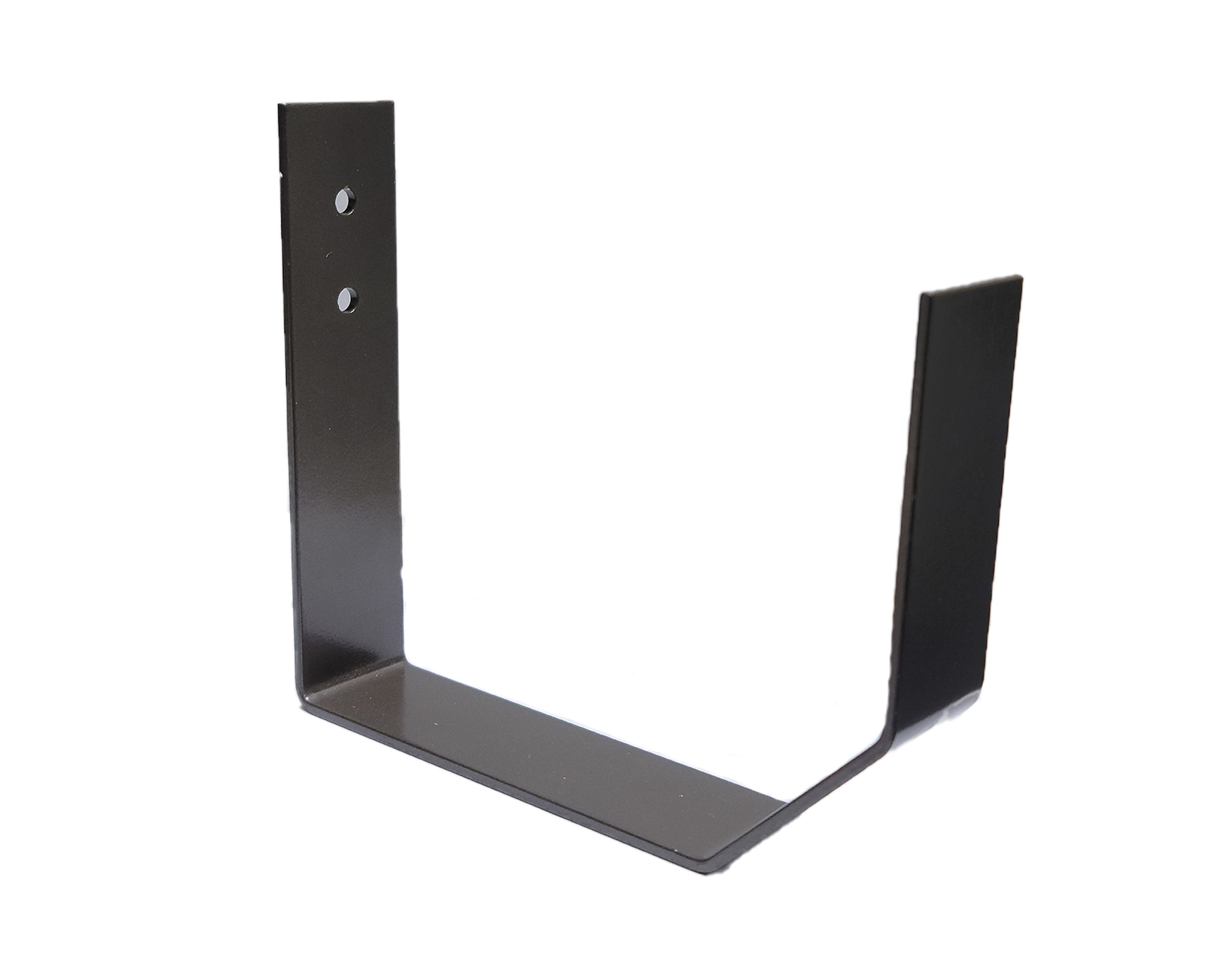 Gutter Bracket
Designed to fit the Metal Panel System Mig6 and Mig7 straight/flange back gutter systems. We are able to offer additional support and weight capacity.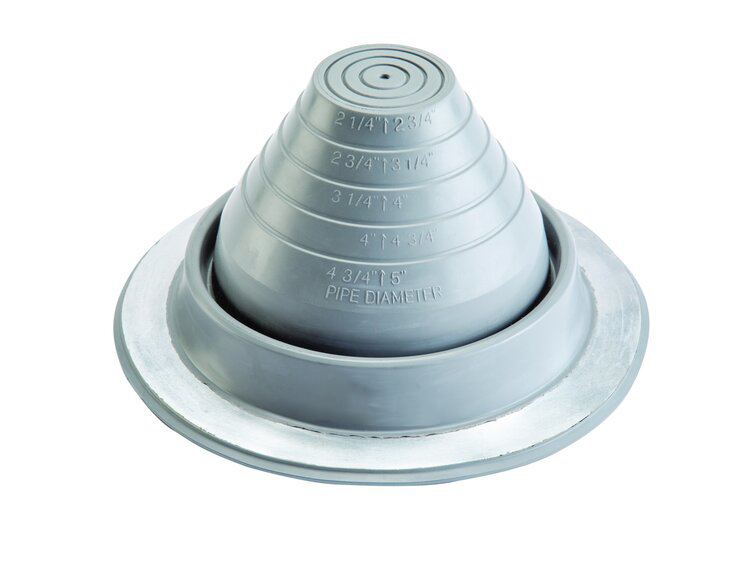 Dektite
Designed to seal the penetration of a roof by a round pipe or post. Also known as a pipe boot, it is a rubber cone with an aluminium backed flange strip that attaches to the roof.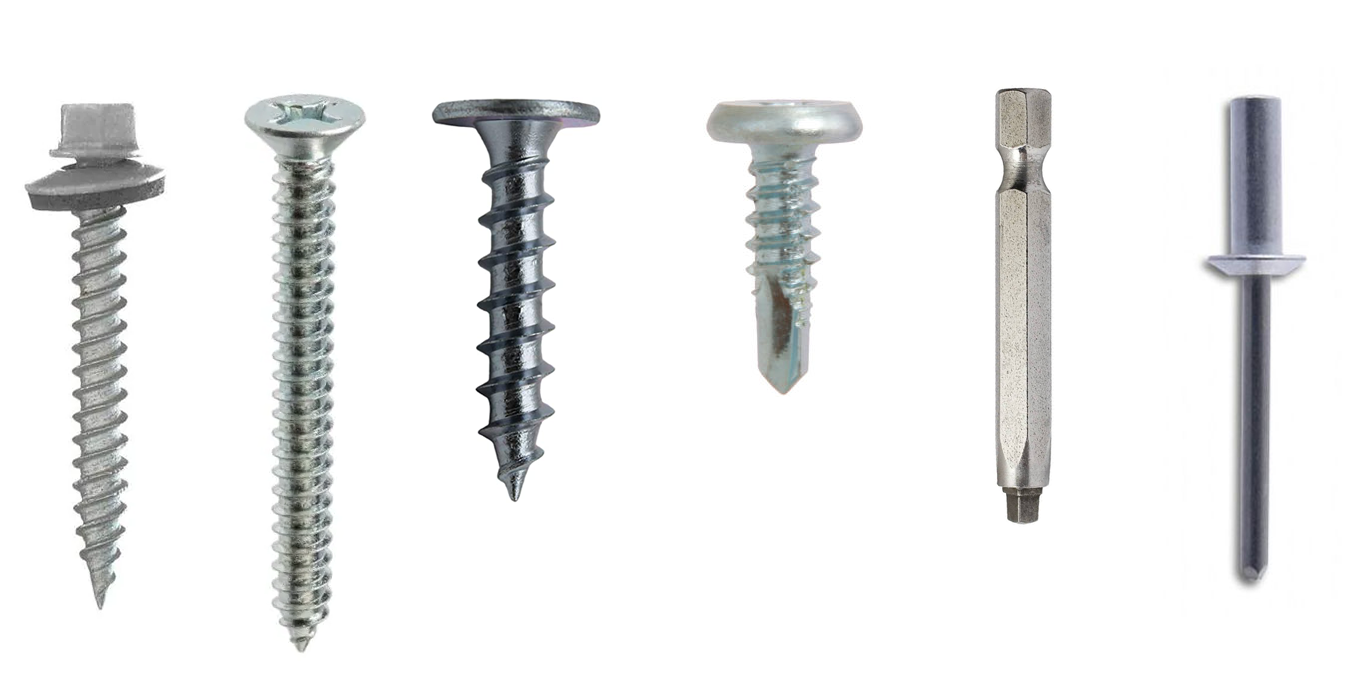 Fasteners
Metal Panel Systems has the right fastener you need for your project. This includes: Pop Rivets (1/8″ x 1/4″), Wood Screws (10-9 x 1-1/8″ ULP Pancake Wood Screw), Tek Screws ('12-14 x 3/4″ Quadrex Pancake Tek Screw), Low Profile Screws ('14-13 x 1-1/2″ Low Profile Screw for Wood/Metal), and #2 Square Drive Bits (For Pancake Wood and Tek Screws).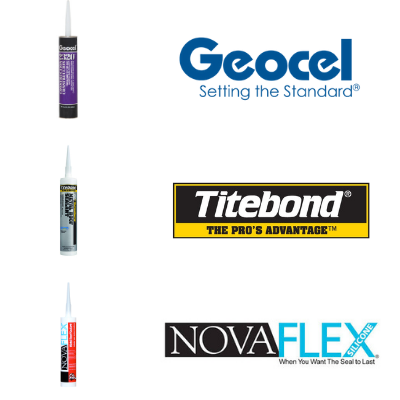 Sealants
Metal Roof Sealants are used in the application of gutters, roof edge flashings and metal panel installation.  Novaflex, Titebond and Geocel sealant brands are sold at MPS.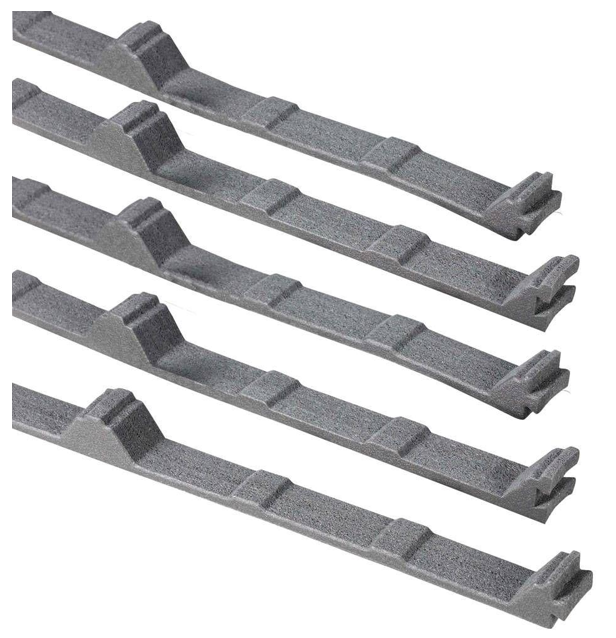 Foam Closure Strips
Install at roof eaves and ridges, and at the base and top of wall panels to keep insects and weather out. Closure strips have self-adhesive to easily adhere and match the inside ribs of the panels to ensure a secure fit.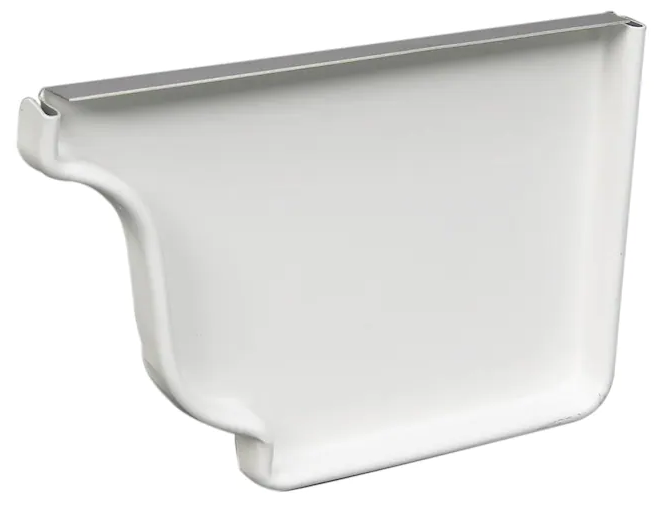 Gutter Endcaps
Custom fabricated to install on MIG7 and MIG6 gutter systems.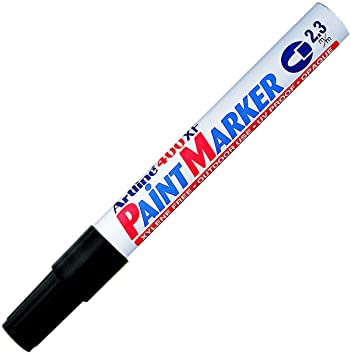 Paint Pen
Designed to match the metal color of any MPS product for the use of filling in scratches/repairing.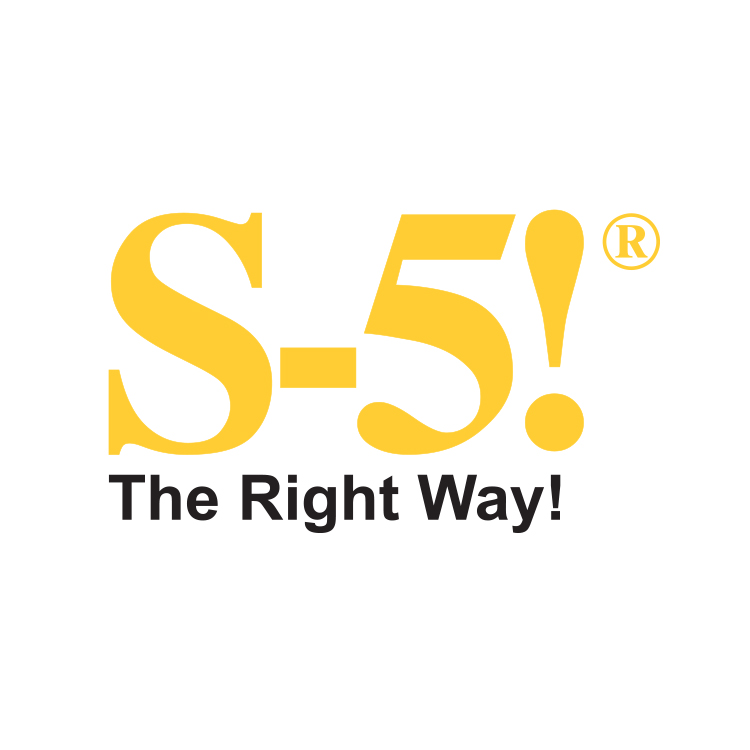 S-5 Snow-Guard System
Click here to find more information on S-5 for Metal Panel Systems' products
Get Started With Metal Panel Systems