Edge Shield Fascia System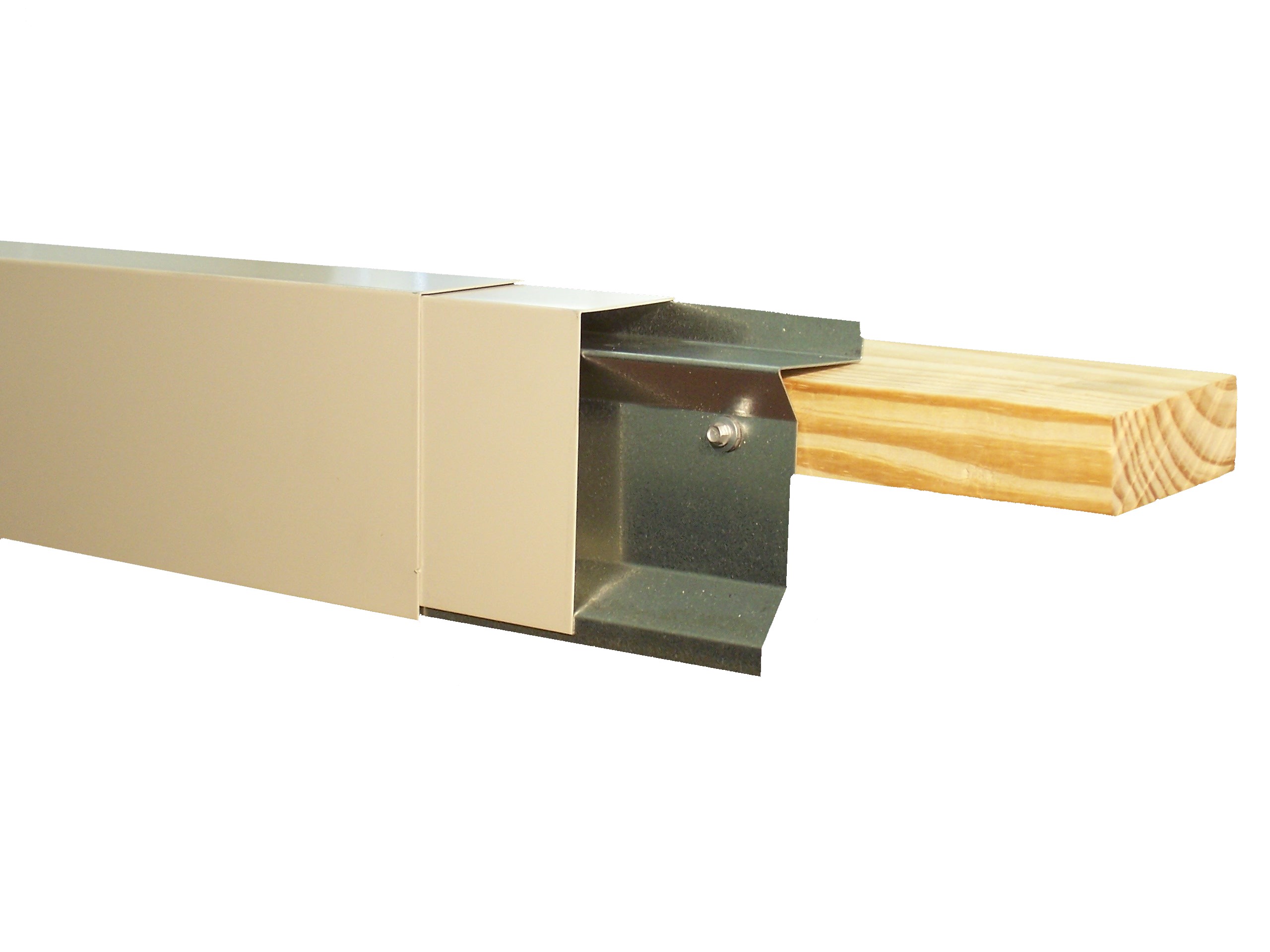 The Edge Shield Fascia system is designed for ease of application while providing strong edge securement of roofing membrane. This cost saving design eliminates the labor intensive splice lap typical of standard gravel stop details. The integrity of the membrane is maintained by means of a continuous base rail which eliminates the need to fasten through the membrane at the roof surface. This system has been tested to meet ANSI/SPRI ES-1 requirements for wind uplift.  
For single-ply roofing systems.

 

 

Fast installation.  Strip-in of field membrane sheet is not required.

 

Eliminate water line membrane penetrations.

 

Installation with continuous 20

ga.

Galvanized cleat.

 

 

Pre-punched holes for proper fastener placement.

 

Concealed splice plates.

 

Standard Kynar 500 finish.

 

35 year finish warranty.
Material Options

24 ga. (0.63 mm) galvalume steel

22 ga. (0.76 mm) galvalume steel

 

24 ga. (0.063 mm) stainless steel

 

.032" (0.8 mm) aluminum

 

.040" (1.0 mm) aluminum

 

.050" (1.2 mm) aluminum

 

.063" (1.5 mm) aluminum

 

Finish Options

Standard Kynar 500 colors 

 

(see color chart

s

 for availability)

 

Custom Kynar colors

 

Plain galvanized steel or "paintgrip"

 

Mill finish aluminum

 

Anodized aluminum

 

2B 

finish stainless

 
Get Started With Metal Panel Systems