Edge Shield Moc1 Coping System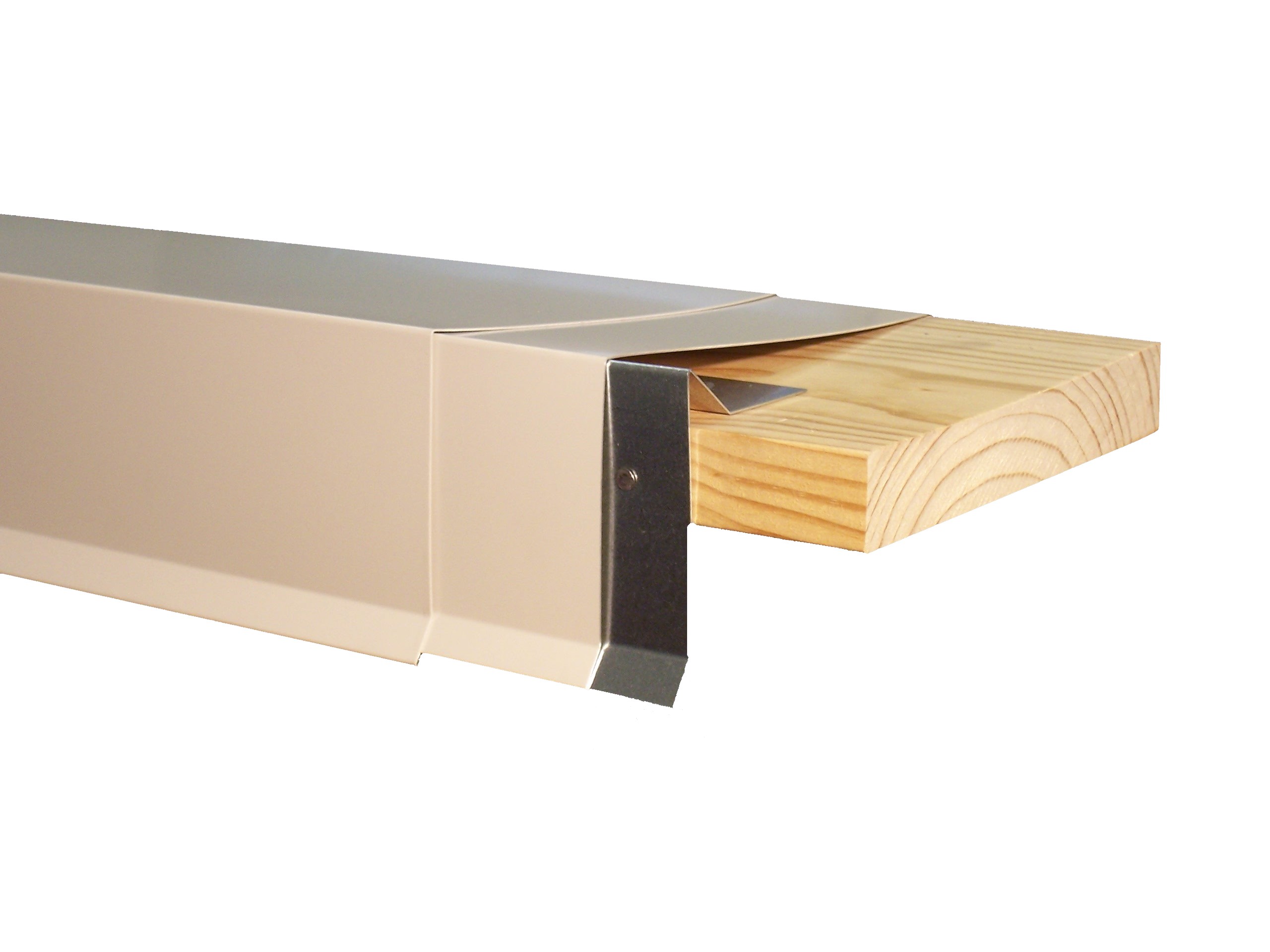 The Edge Shield Moc1 Coping System is a time proven and economical design. It incorporates a continuous hold down cleat on the front side and fasteners at the rear. A wood nailer or substrate sufficient to hold fastener at rear face is required.This system has been tested to meet ANSI/SPRI ES-1 requirements for wind uplift.
Continuous 20 ga. Galvanized cleat with pre-punched holes.
Available in tapered or flat design.
ANSI/SPRI ES-1 tested.
International Building Code (IBC 2003 & 2006) compliant.
Highest edge shield and coping wind resistance.
Concealed splice plates.
Fabricated for wall widths from 6" to 24" wide.
Standard finish is PVDF fluoropolymer coating in 30 standard and metallic colors.
20 year finish warranty.
Available with factory mitered corners, transitions, and end caps.
Material Options
24 ga. (0.63 mm) galvalume steel
22 ga. (0.76 mm) galvalume steel
24 ga. (0.063 mm) stainless steel
.032" (0.8 mm) aluminum
.040" (1.0 mm) aluminum
.050" (1.2 mm) aluminum
.063" (1.5 mm) aluminum
Finish Options
Standard Kynar 500 colors (see color chart for availability)
Custom Kynar colors
Plain galvanized steel or "paintgrip"
Mill finish aluminum
Anodized aluminum
2B finish stainless
Get Started With Metal Panel Systems