EdgeShield MOC3 Coping System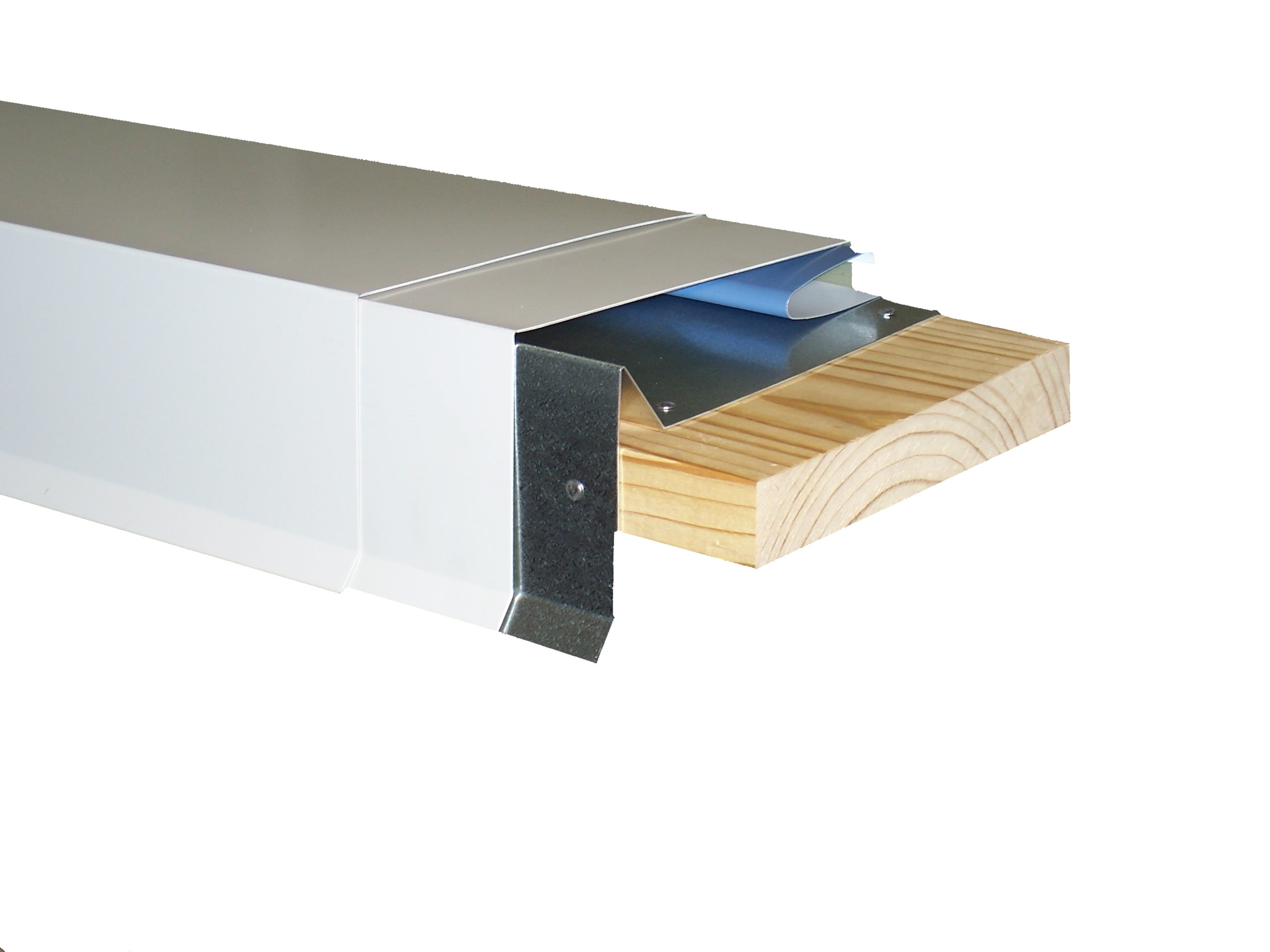 Metal Panel Systems EdgeShield MOC3 Coping System is similar to the MOC2, however it substitutes the individual anchor plates with 12" wide 20 gauge spring plates. This feature is popular with installers as it allows for an efficient and secure installation. The EdgeShield MOC3 Coping System has been tested to meet ANSI/SPRI ES-1 standard which is compliant with the International Building Code.  Click here to learn more about ANSI/SPRI ES-1.
The EdgeShield MOC3 metal coping cover can be tapered to drain water in any direction.  It is also an aesthetically pleasing coping system as no fasteners are exposed.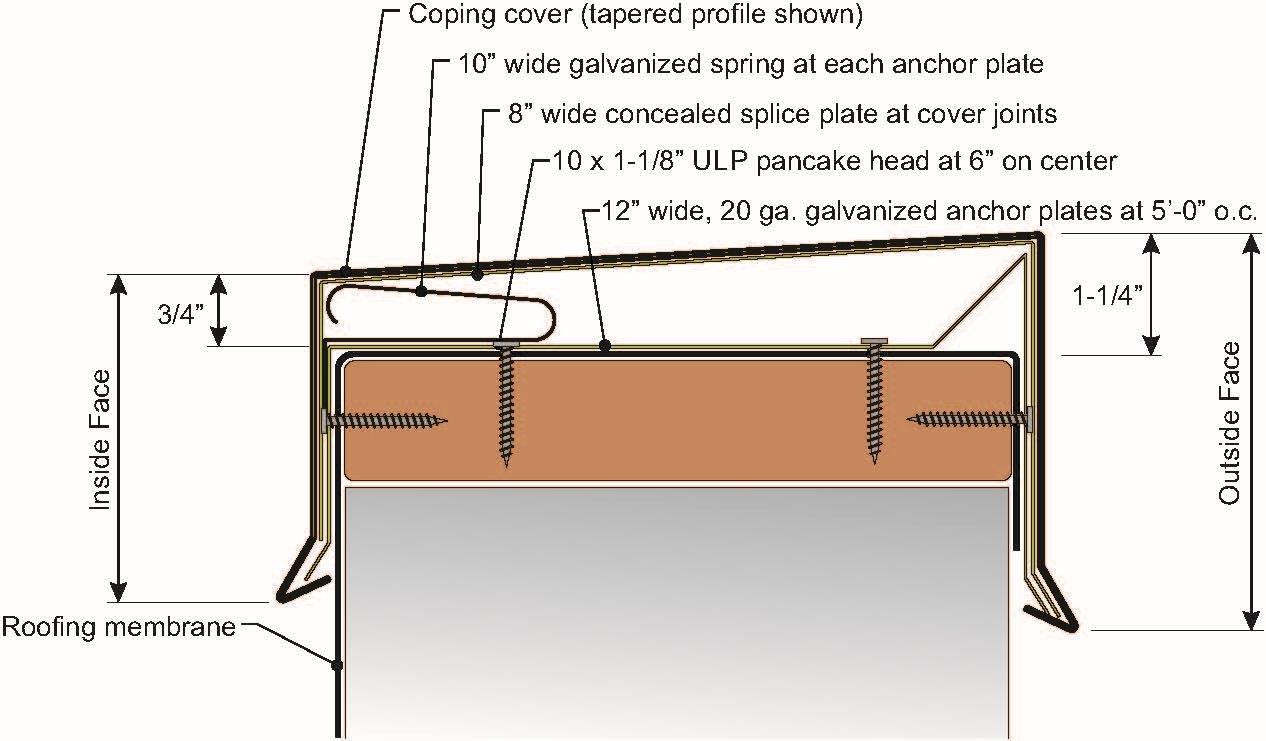 Spring Lock Design provides installation using 20 ga. galvanized steel anchor plates
MOC3 is available in a tapered or flat design
No exposed fasteners
Meets ANSI/SPRI ES-1 standard
Complies with the International Building Code
Pre-Punched holes allow for proper and efficient fastener placement
12" wide 20 gauge concealed splice plates, spaced at 5' on center
Fabricated for wall widths from 6" to 24" wide
Standard finish is PVDF fluoropolymer coating offered in standard and metallic colors
35 year finish warranty is available
Available with factory mitered corners, transitions, and end caps
MOC3 Coping is available in several material options including:
24 ga. (0.63 mm) galvalume
22 ga. (0.76 mm) galvalume
24 ga. (0.063 mm) stainless
.032" (0.8 mm) aluminum
.040" (1.0 mm) aluminum
.050" (1.2 mm) aluminum
.063" (1.5 mm) aluminum
MOC3 coping is available in various finish options which will satisfy the needs of any building design
Standard Kynar 500 colors (see color charts for availability)
Custom Kynar colors
Galvanized steel or "paint grip"
Mill finish aluminum
Anodized aluminum
2B finish stainless steel
Get Started With Metal Panel Systems