EdgeShield MOC2 Coping System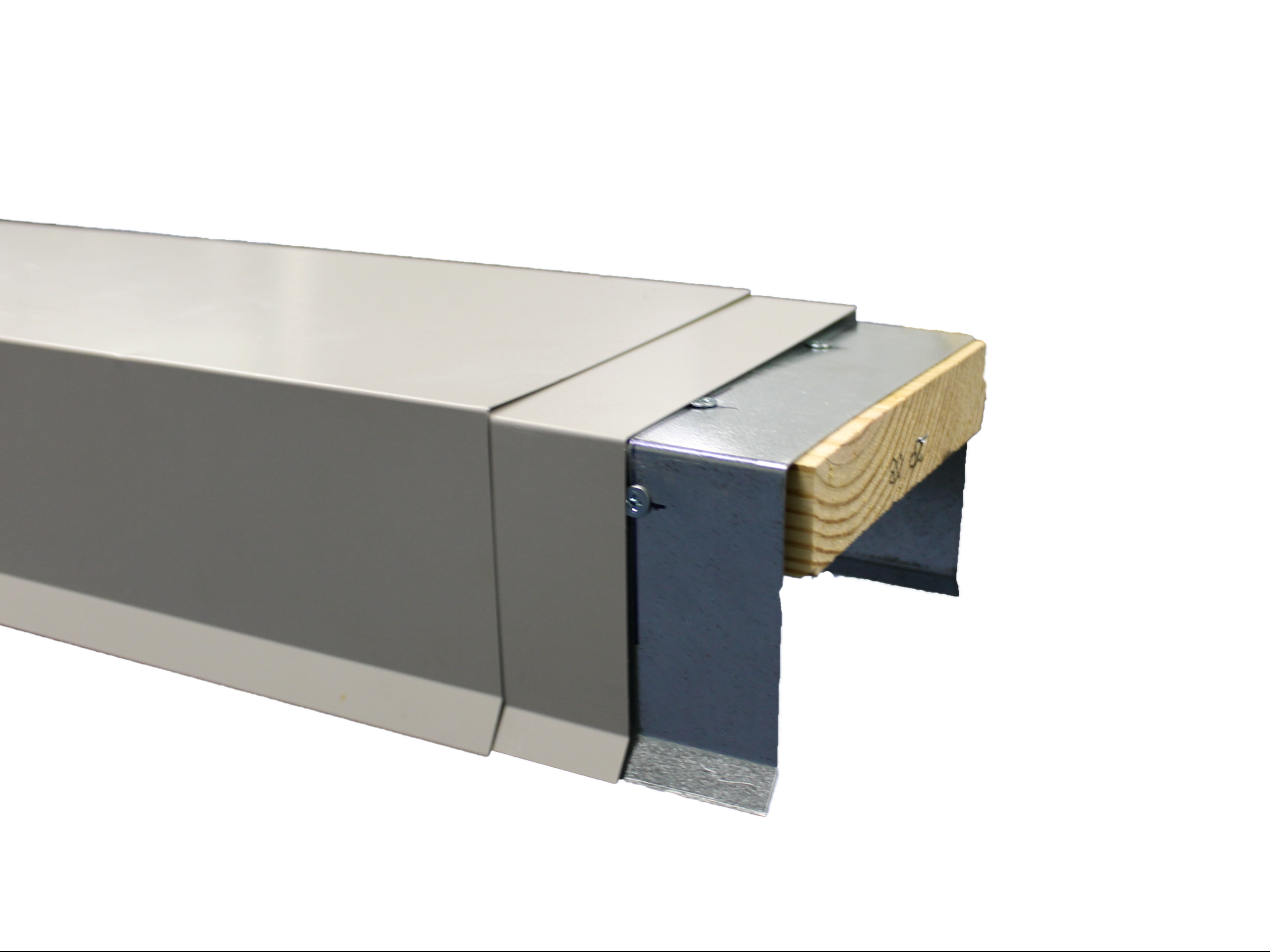 Metal Panel System's EdgeShield MOC2 Coping System is both durable and aesthetically pleasing.  A combination of simplicity, durability, and ease of installation make it a popular choice among contractors.  The coping cover is anchored with plates made from 20 gauge galvanized steel that are installed every 5 feet. The anchor plates eliminate exposed fasteners and allow the coping to be installed directly atop a masonry wall without a wood nailer. 
The EdgeShield MOC2 metal coping cover can be tapered to drain water in any direction.  The anchor plates include pre-punched holes to ensure fasteners are installed at the correct locations.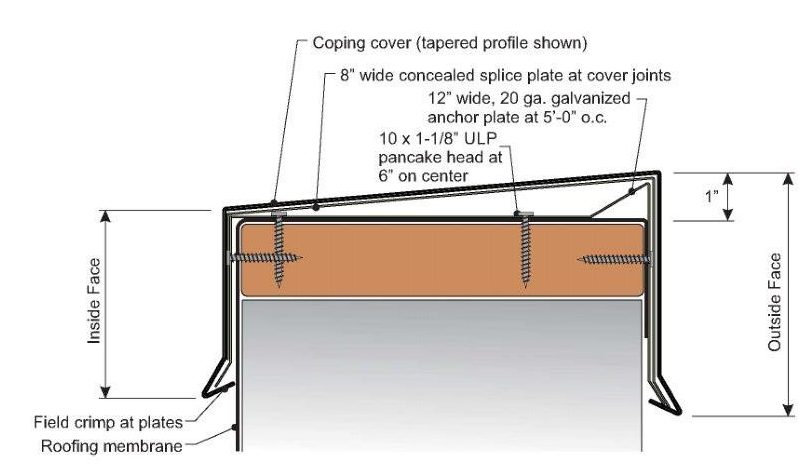 CrimpLock installation to 20 gauge galvanized pre-punched anchor plates at 5'-0" o.c.
The CrimpLock installation eliminates exposed fasteners
Concealed splice plates
Fabricated for wall widths from 6" to 24" wide
Standard finish is PVDF fluoropolymer coating in 30 standard and metallic colors
20 year finish warranty
Available with factory mitered corners, transitions, and end caps
MOC2 Coping is available in several material options including: 
24 ga. (0.63 mm) galvalume
22 ga. (0.76 mm) galvalume
24 ga. (0.063 mm) stainless steel
.032" (0.8 mm) aluminum
.040" (1.0 mm) aluminum
.050" (1.2 mm) aluminum
.063" (1.5 mm) aluminum
MOC2 coping is available in various finish options:
Standard Kynar 500 colors (see color chart for availability)
Custom Kynar colors
Galvanized steel or "paint grip"
Mill finish aluminum
Anodized aluminum
2B finish stainless
Get Started With Metal Panel Systems