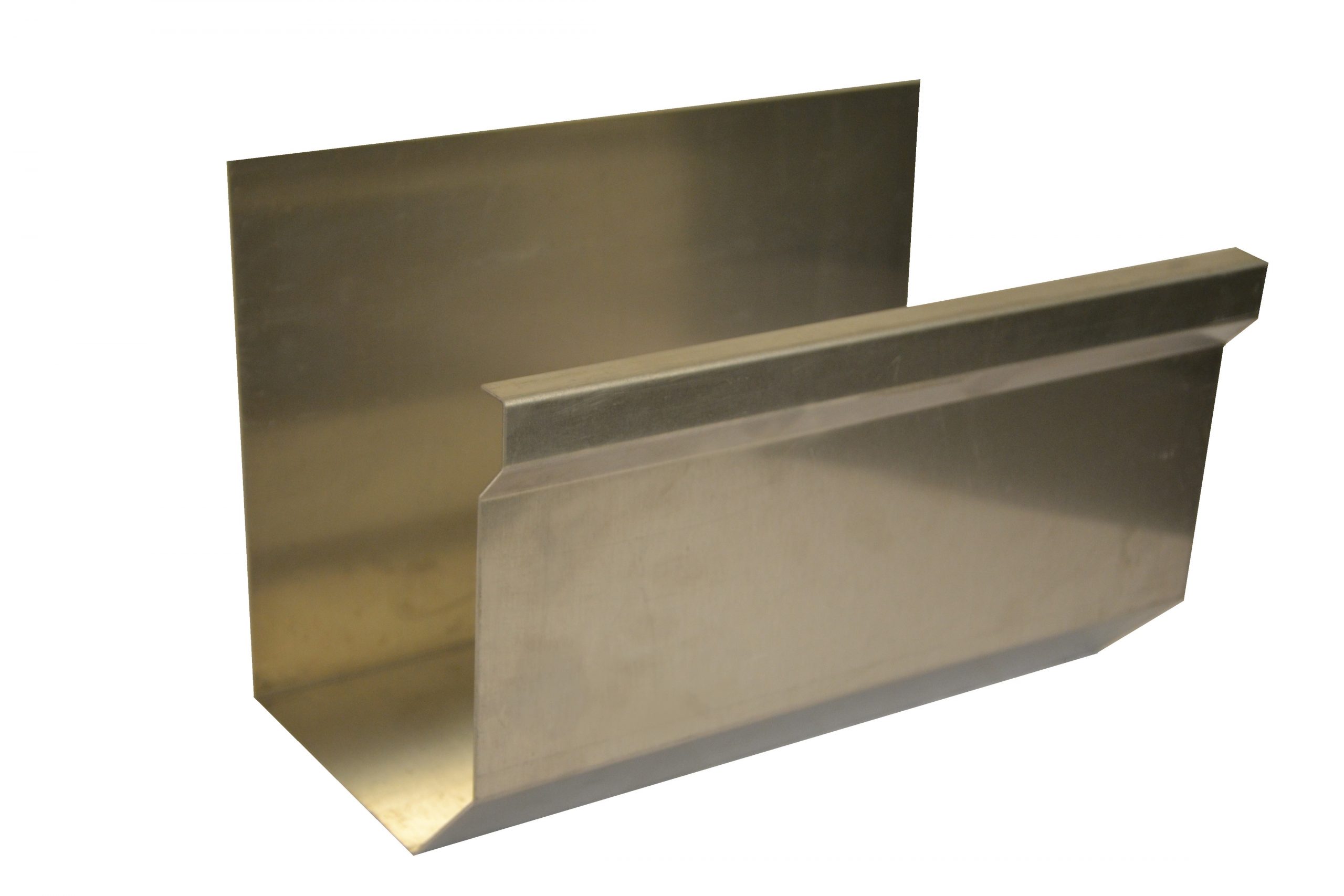 The Metal Panel Systems MIG-7 Gutter System consists of a large commercial grade gutter with a 7" top opening and a bottom dimension of 5". The 5" bottom allows for a 4×5 downspout with a capacity to shed water from a low-sloped roof area of up to 8,400 square feet. The MIG-7 gutter can be formed with a true 90-degree flange allowing for an expedited install in low sloped (flat) roofing applications. The built-in flange eliminates the need for a separate drip edge and provides a watertight assembly. The installation process is simple- fasten it and strip in the membrane. The MIG-7 Gutter System is a perfect roof drainage solution for commercial buildings.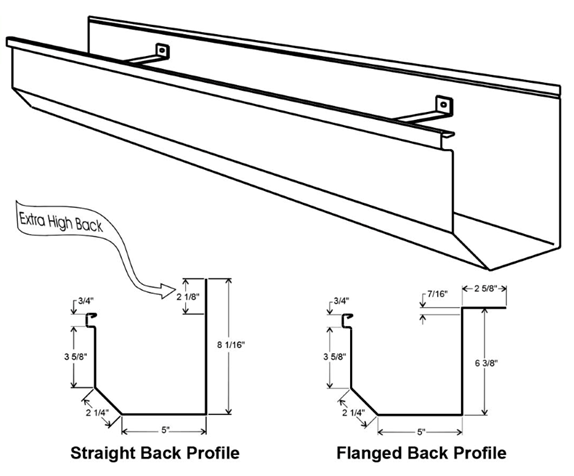 Metal Panel Systems provides a complete MIG-7 gutter package by offering many accessories including matching premanufactured end caps, heavy duty 16 GA galvanized steel hidden hangers, custom miters, custom painted rivets, matching sealant, outlet tubes, and expansion joint covers. MIG-7 Downspouts are formed from a coil and can be fabricated in custom lengths, eliminating both seams and waste while enabling installers to be more productive. Additionally, we offer pre-punched steel under gutter brackets for added durability and strength. These brackets can be custom painted to match the finish of the gutter.
The MIG-7 Gutters are formed in standard lengths of 30 or 40 feet but can be custom fabricated in continuous lengths up to 53 feet. Purchasing gutters in custom lengths reduces seams, decreases leak points, reduces call backs, and increases install efficiency. Metal Panel Systems will deliver directly to your jobsite. Please call contact us for current pricing and to schedule a delivery.
Several material options are available for the Metal Panel Systems MIG-7 Gutter System including 24 GA galvanized steel with a Kynar finish, 22 GA galvanized steel with a Kynar finish, prefinished .040 aluminum, and naturally weathering metals such as copper. Copper gutters are available in both 16-ounce and 20-ounce weights. Please contact your Metal Panel Systems representative for a quotation.
Get Started With Metal Panel Systems