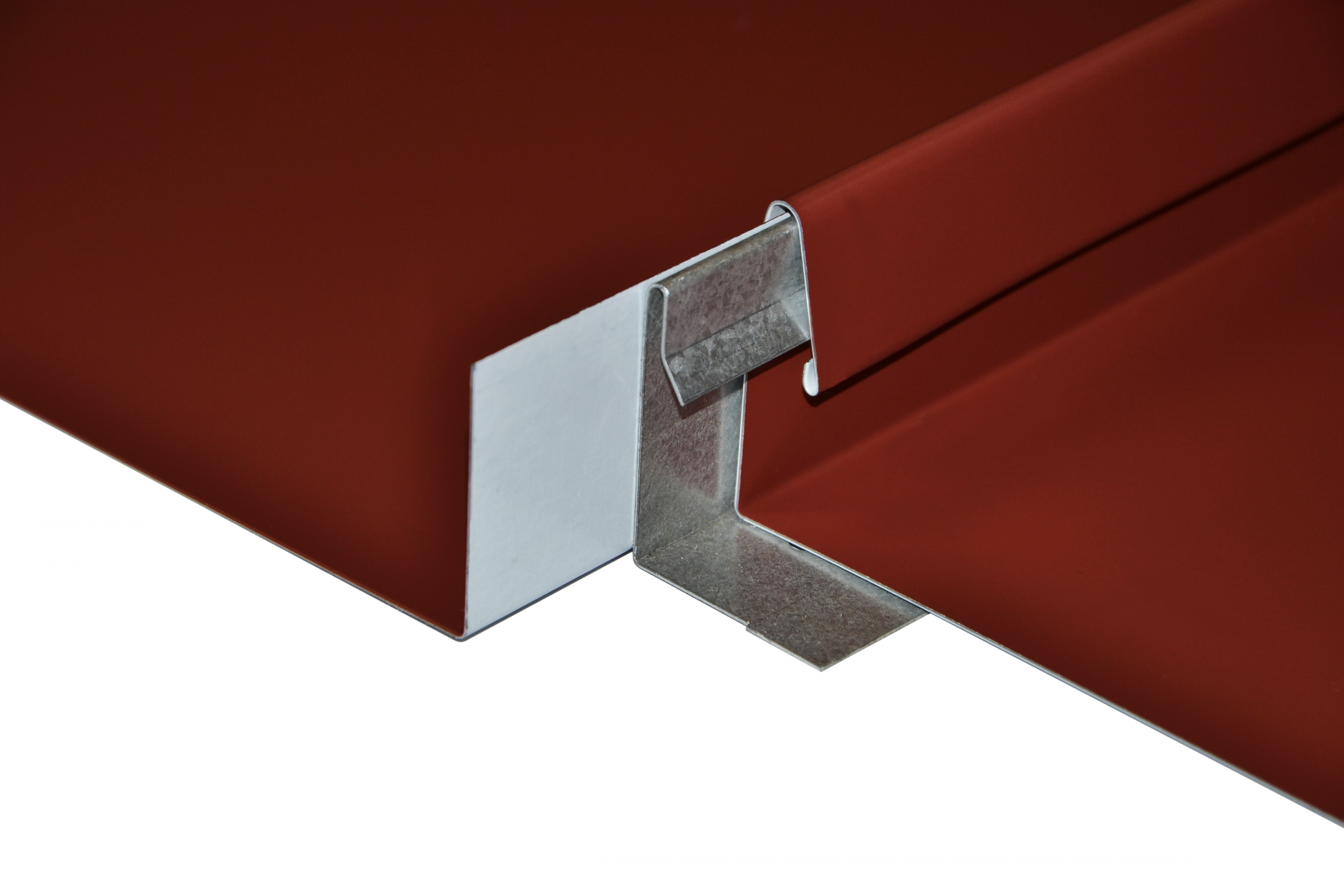 The MP-150 Panel has a 1-1/2" seam height and is ideal for complicated roofs planes involving many hips and valleys, and the taller seam height provides a bolder appearance.  The seam design allows panels to be installed in two directions from a center panel.  This allows for roof symmetry and easier installation with less waste.  The panel is ideal for roofs with slope transitions.  This panel uses a separate batten cap on the seam. 
The MP-150 Panel is a great option for both residential and commercial applications.  The continuous panel lengths and available field forming makes the MP-150 panel an option for commercial roof projects with roof slopes as low as 3:12. This panel should be installed on a solid substrate.  On all installations, panels should be allowed to expand and contract freely.  Please see Submittal Sheets for available materials, colors, and widths. 
The MP-150 Panel comes with a 35-Year Kynar 500® finish warranty (see warranty page for details) and is available in smooth, striated, pencil rib, and bead rib surface patterns. 
 

Architectural (solid substrate) applications.

 

Separate 

snap-on 

seam allows panels to be installed in two directions.

 

 

Application on 3:12 slopes and greater.

 

Continuous panel lengths. Field forming available.

 

Easy panel to install on complicated and multiple roof planes.

 

Ideal for roof slope transitions or eave turn-downs.

 

Surface patterns include smooth, striated, pencil ribs, and bead ribs.
Material Options
24 ga. steel (widths: 13″, 17″, 19″, 21″)

22 ga. steel

 (widths: 13″, 17″)

.032" aluminum (widths: 13″, 18.5″)

.040" aluminum

 (widths: 13″, 18.5″)
Get Started With Metal Panel Systems