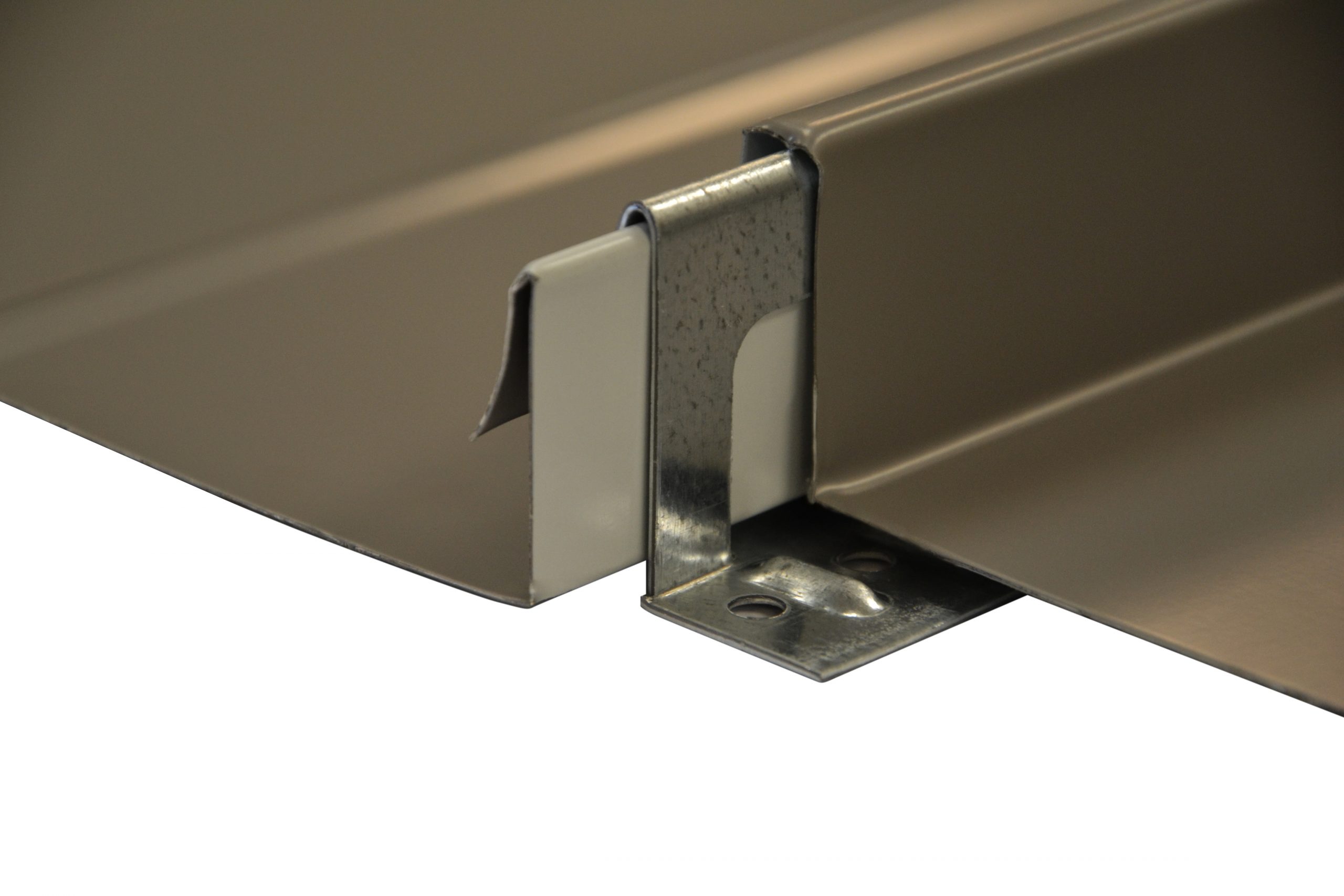 Metal Panel Systems' MP-175 Standing Seam Metal Roofing Panel has a 1-3/4 inch seam height and is one of the industry's most popular panel profiles.  The separate snap lock seam provides an efficient installation without compromising seam integrity and strength.  The unique seam design includes a capillary break to prevent water from siphoning into the roof system.
The MP-175 Standing Seam Metal Roofing Panel is great for both residential and commercial applications.  The quick and easy installation makes the panel an affordable option for homeowners that are still looking for a strong standing seam panel with ASTM wind uplift certifications.  The ASTM and UL ratings, as well as continuous panel lengths and field forming capabilities, also make the MP-175 an excellent choice for commercial applications as well.  The panel can be installed on both architectural or structural applications (up to 36"), as well as vertical walls and fascia systems.  Please see Submittal Sheets for available materials, colors, and widths.
The MP-175 Panel comes with a 35-Year Kynar 500® finish warranty (see warranty page for details) and is available in smooth, striated, pencil rib, and bead rib surface patterns.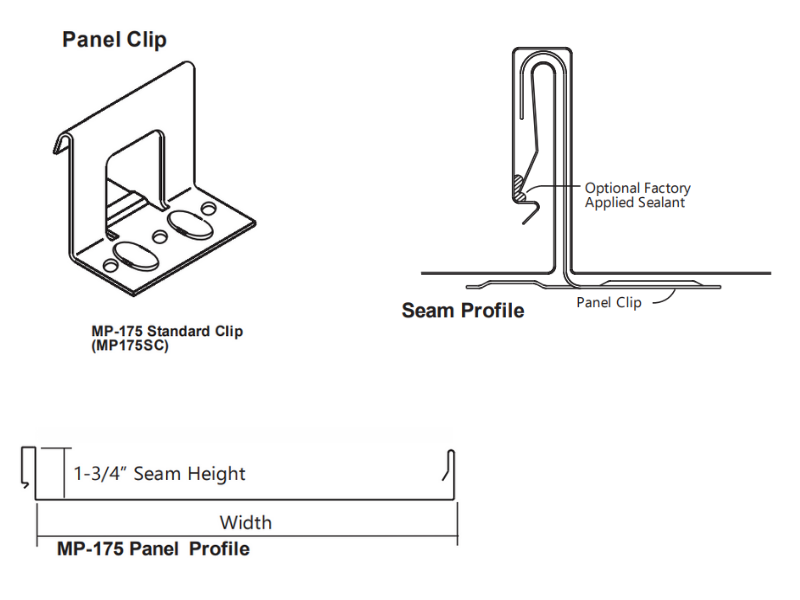 Architectural (solid substrate) or structural (open framing) applications
Integral snap-lock design provides continuous interlock at sidelap
Installation on roof slopes as low as 3:12
Installation on vertical walls and fascia systems
Continuous panel lengths
Jobsite fabrication available
ASTM E-1680-95 air infiltration tested
ASTM E-1646-95 water penetration tested
ASTM E-1592 structural performance tested
UL90 uplift resistance classified assemblies
35 year finish warranty
Surface patterns include smooth, striated, pencil ribs, and bead ribs.
| | | |
| --- | --- | --- |
| MATERIALS | STANDARD WIDTHS | OPTIONAL WIDTHS |
| 24 ga. Steel | 18" | 12", 14", 15", 16" |
| 22 ga. Steel | 18" | 14", 15", 16" |
| .040 Aluminum | 18" | 12", 16" |
| .032 Aluminum | 18" | 12", 16" |
| 20 oz. Copper | 14" | 12", 18" |
Get Started With Metal Panel Systems